Gastronomic services
Restaurant & Bar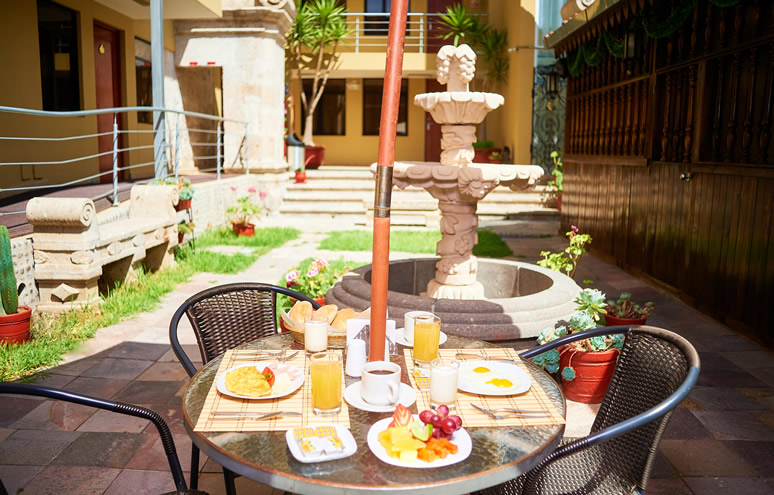 Visit our Restaurant La Recova, part of the group and Hotel Santa Rosa. An elegant and colonial atmosphere of the 17th century, located in the center of the city of Arequipa.
We have a menu with typical Peruvian and Arequipa Creole dishes that delight your palate.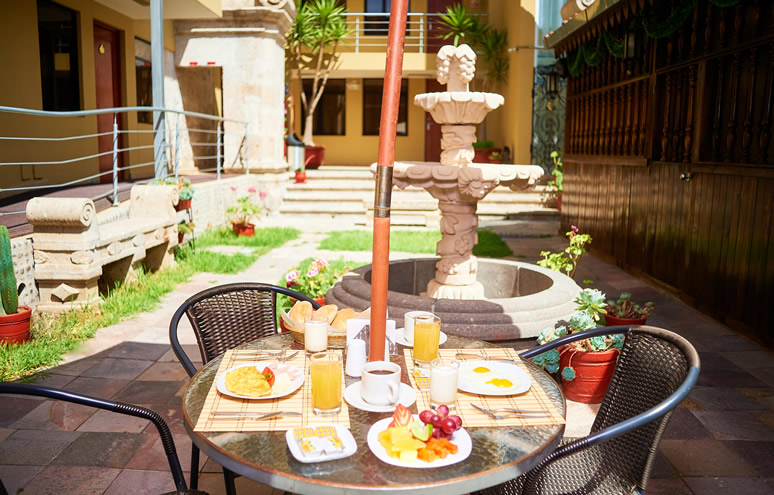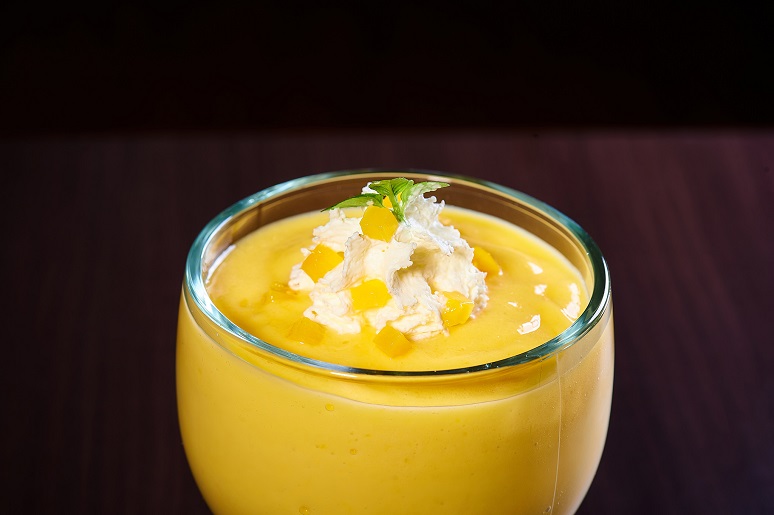 Our offer
of the Day
You can enjoy various offers of the day, in our restaurant La Recova, part of the Hotel Santa Rosa – Arequipa group.
Enjoy various typical dishes, such as the traditional Arequipa marinade, also called pork marinade, pork in marinade, is a typical dish of Peruvian cuisine, native to the Arequipa area.
Its ingredients for the pork marinade include: loin or leg, marinated in spices, such as garlic, panca or rocoto chili, and vinegar or guiñapo chicha.
It is accompanied with bread with three cheeks, which is used to dip in the sauce. It is accompanied with the typical bread of three points and a cup of tea "piteado" or anise "Nájar".
We will wait for you.
Our Location