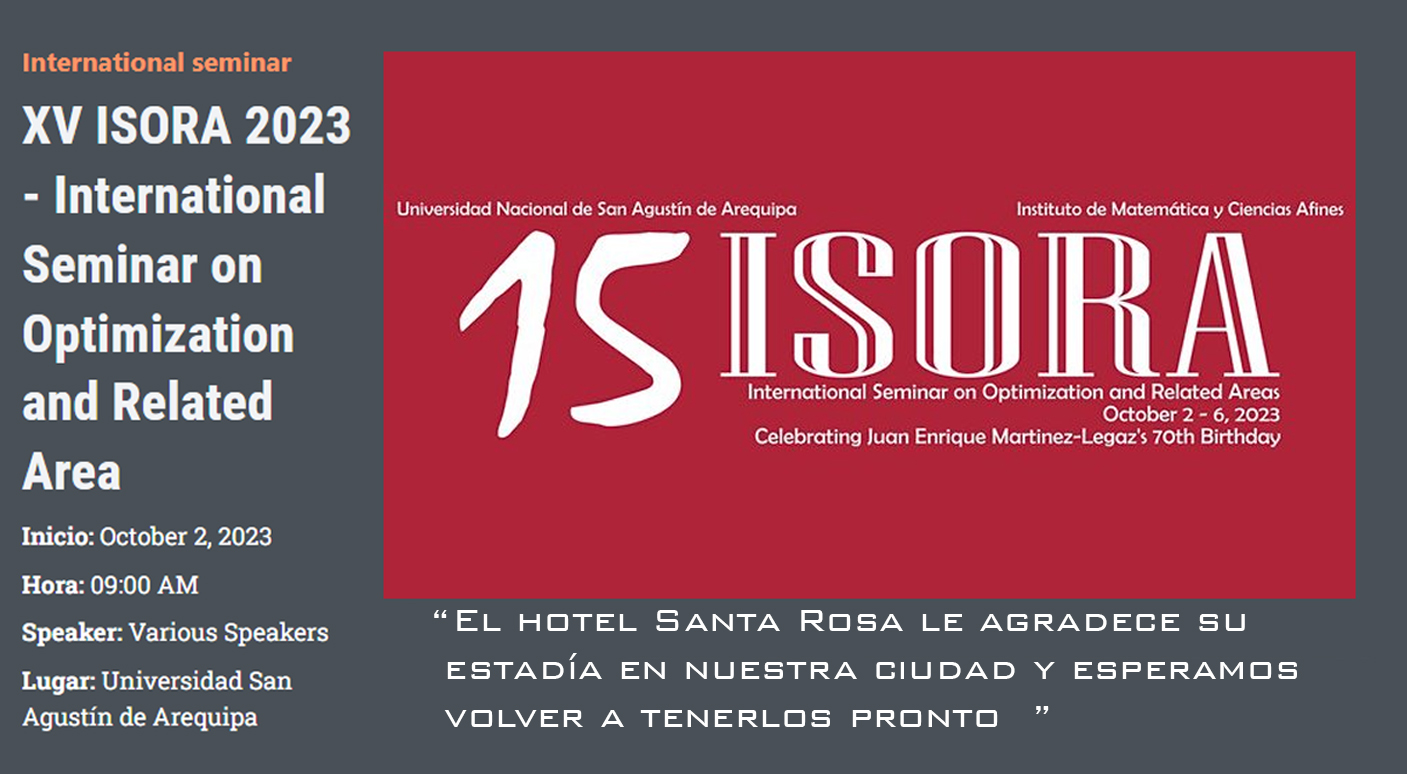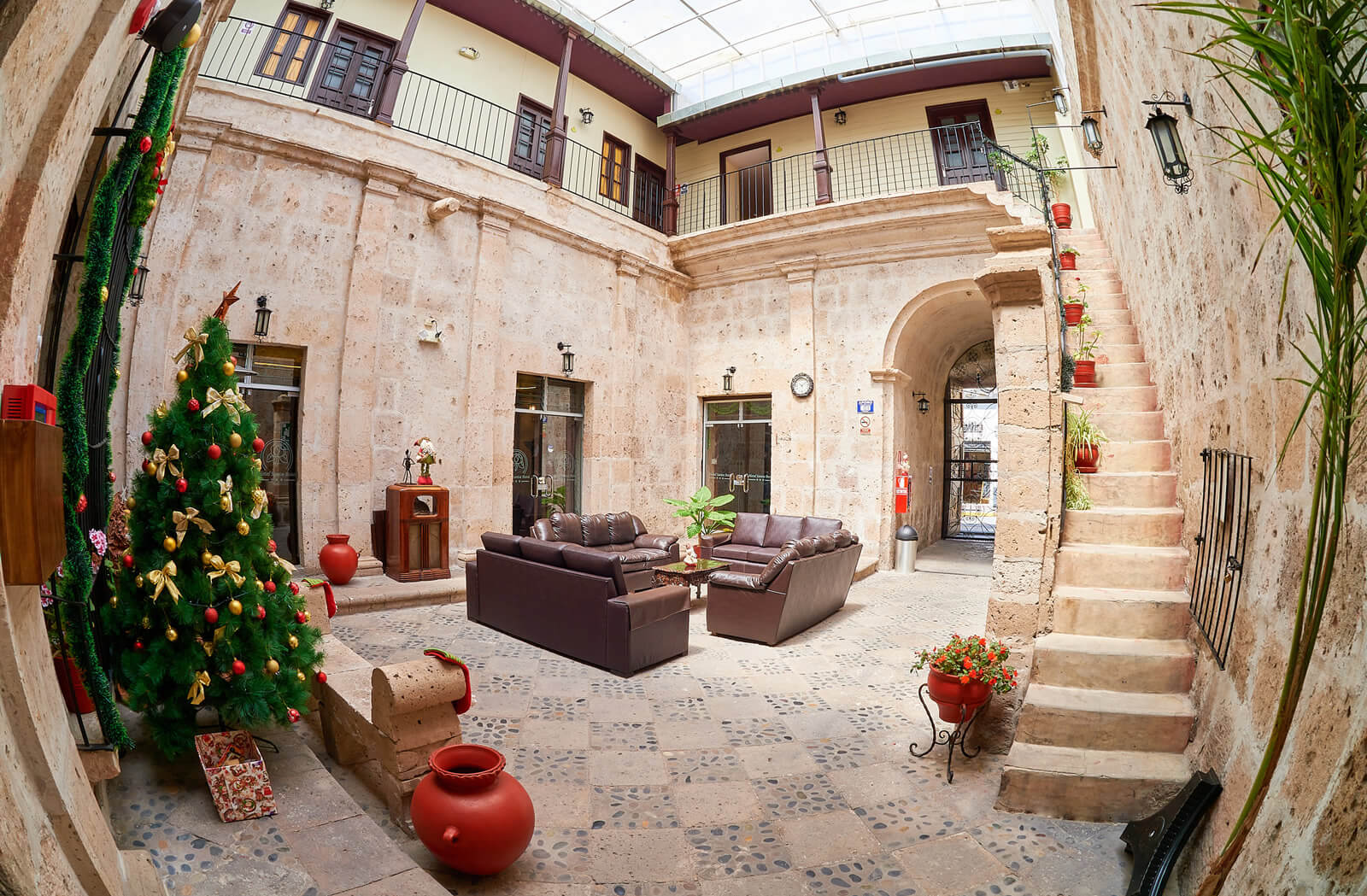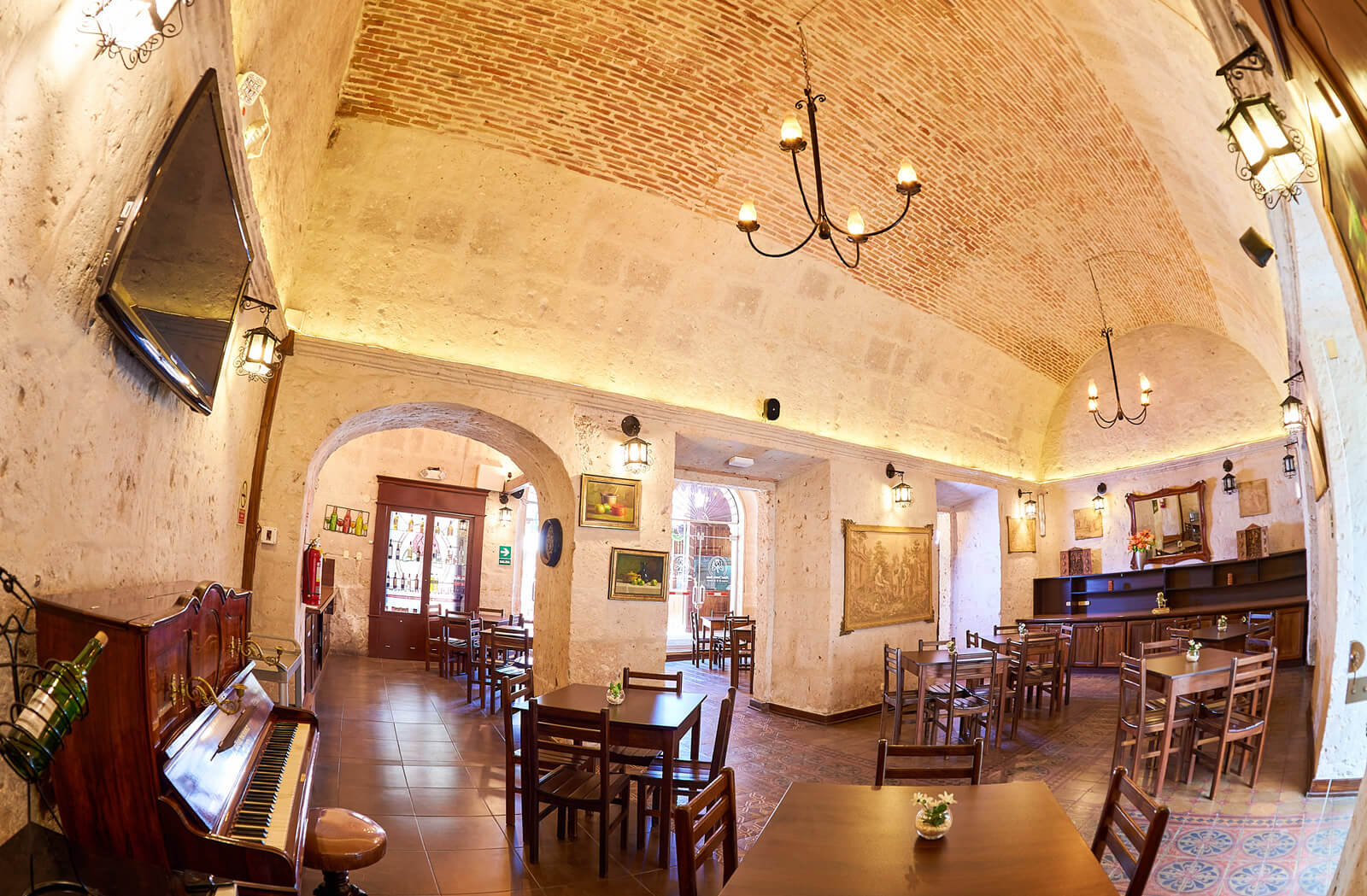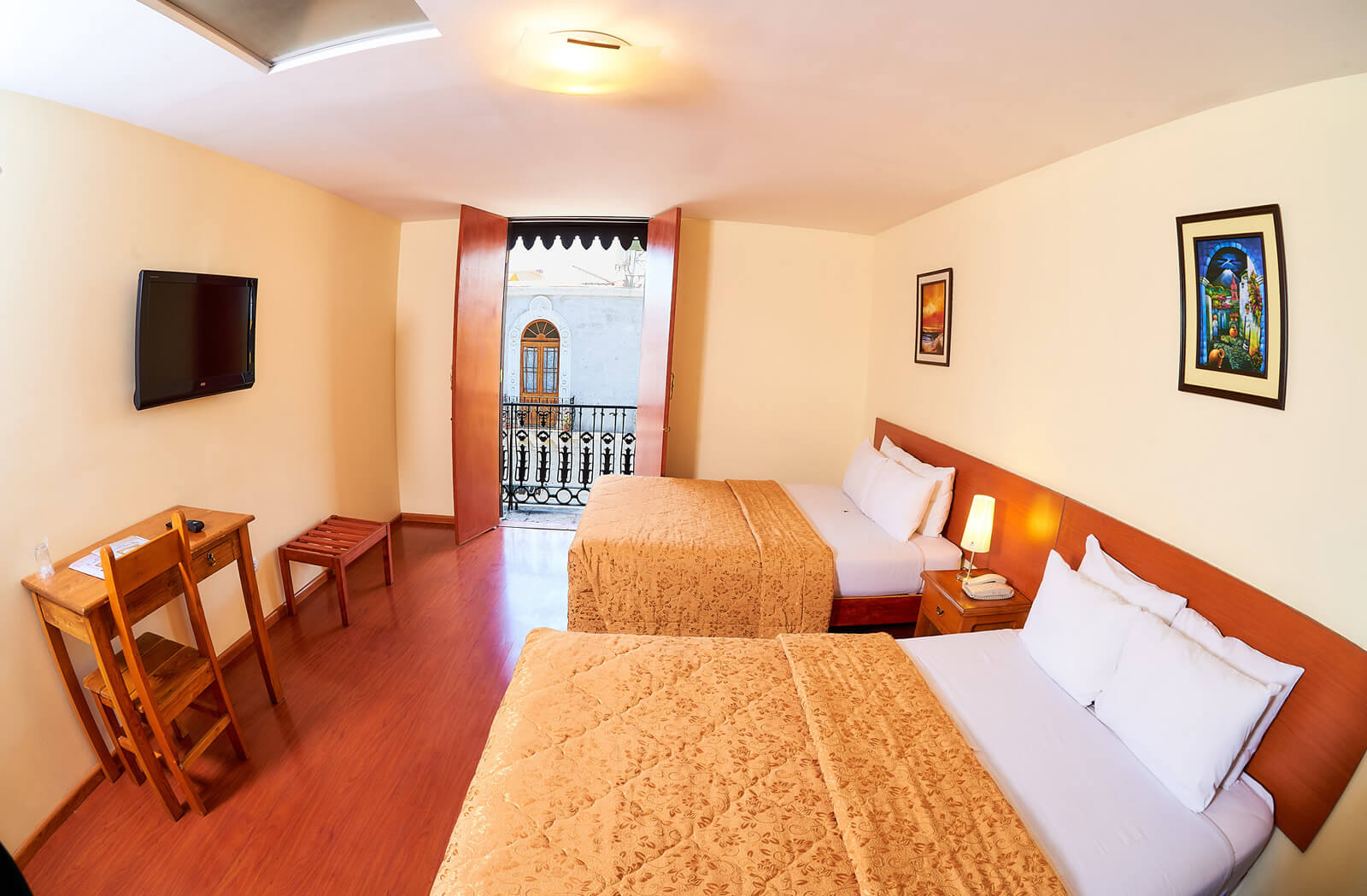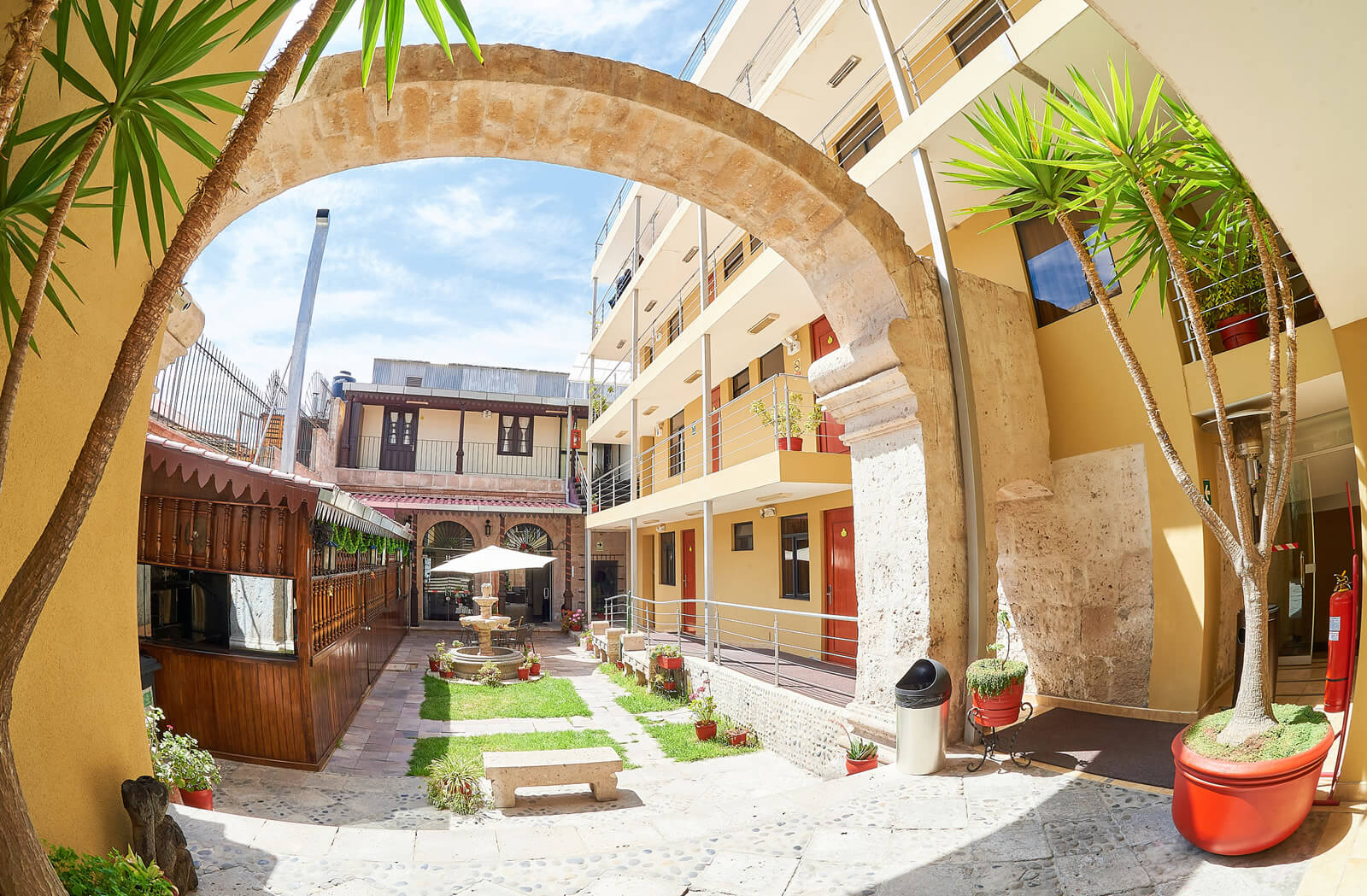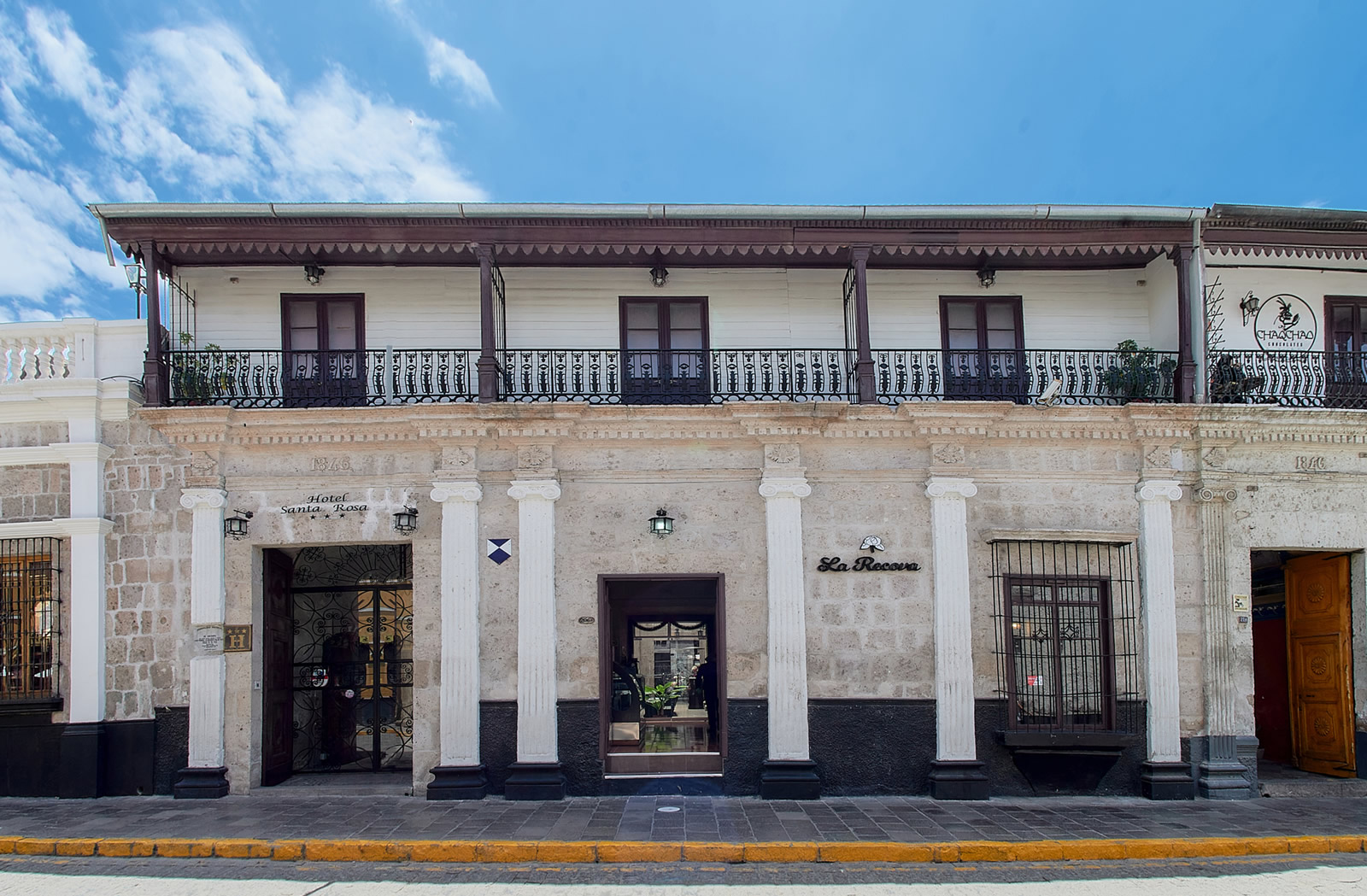 banner1

banner1

banner1

banner1

banner1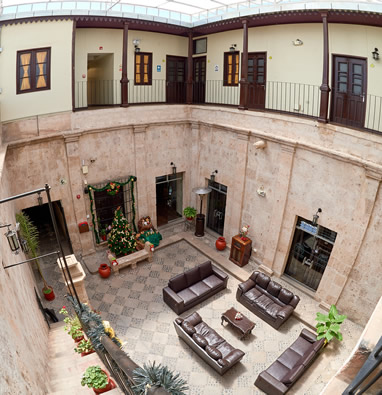 Hotel Santa Rosa
Cultural Heritage
"Our infrastructure dates back to the 17th century, which has been carefully restored so that our guests can appreciate part of the Arequipeña culture of those years, with the modern comforts that a 3-star hotel can offer".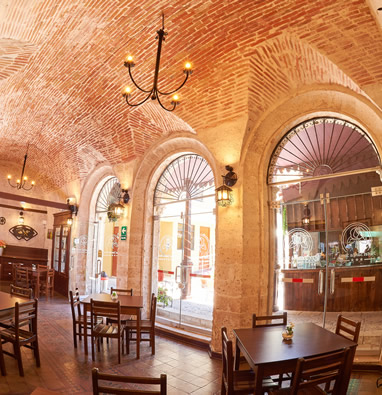 AREAS AND
Services
We have 35 traditional-style rooms as well as areas and services at your disposal: Bar, Restaurant, green spaces, Spa, ideal for making your stay as pleasant as possible..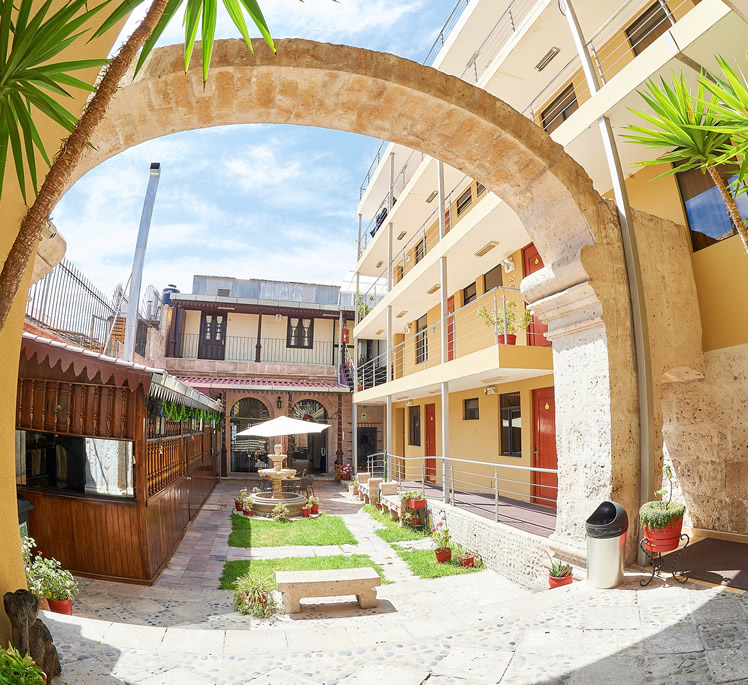 ENJOY
Your stay
In Arequipa, you can enjoy one of the best cuisines in Peru and the world. Also visit our La Recova Restaurant.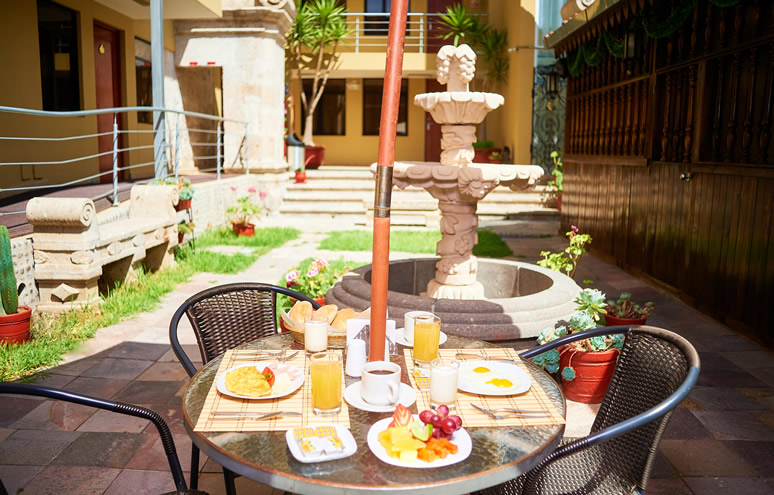 THE BEST
Location
Our Hotel Santa Rosa is located a few steps from the Santa Catalina Monastery, one block from the Plaza de Armas and various tourist places such as the Cloisters of the Company and various cultural centers and museums..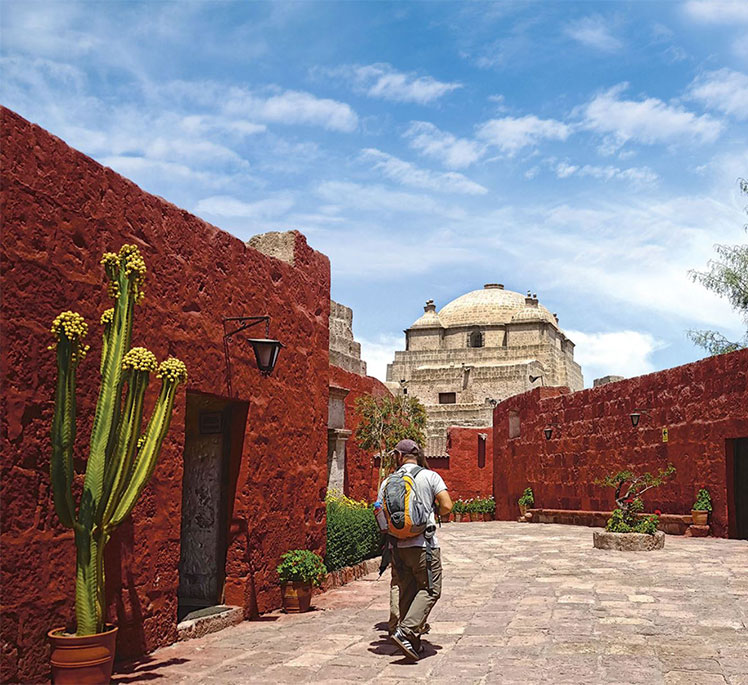 Suites and Rooms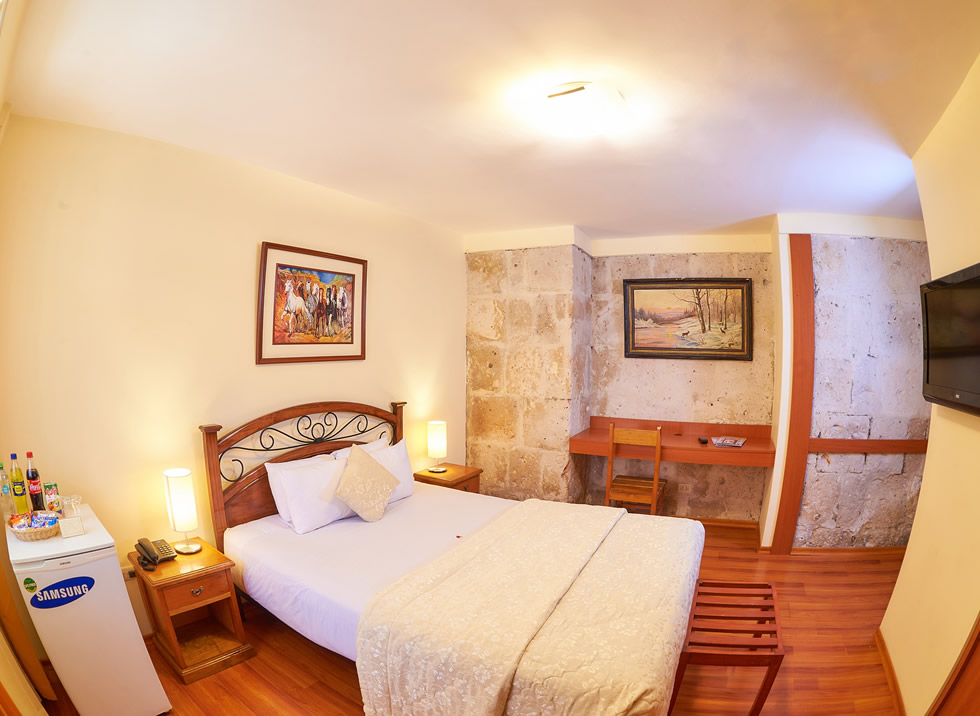 A double bedCable TVPrivate bathroomShower with hot water 24 hoursHair dryer on requestInternet WIFITelephoneCafe service
Why choose us?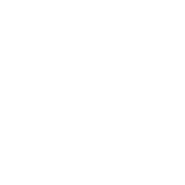 LOCATION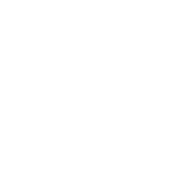 EXCELLENT ATTENTION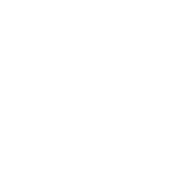 EXPERIENCE